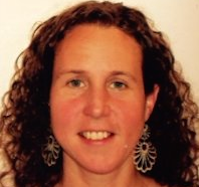 Pandora has hired Elizabeth Moody as vice president of global content licensing. She will be responsible for all content partnership strategy and negotiations. Moody most recently worked as Head of Music Partnerships at YouTube, and before that worked at the Davis Shapiro digital media practice, where she advised digital music and video services such as Spotify, Rdio, and Mog.
Music licensing is a paramount company imperative for Pandora and its investors, never more than this year when the Copyright Royalty Board (CRB) will set new webcasting rates for the 2016-2020 royalty period. In the meantime, Pandora has been putting more emphasis on privately negotiated licensing deals with labels. Last August the company reached agreement with global indie-label consortium Merlin. Last month, Pandora finalized a deal with classical label Naxos. In the Merlin arrangement, Pandora disclosed a rate framework that involved "steering" — playing more Merlin music in exchange for lower rates. The company used that licensing mechanism as an example of real-world deal-making in its argument to the CRB for lower statutory royalty rates.
The online radio service has been expanding its ranks of leadership as it continues to tackle legal issues in licensing and copyright. Dave Grimaldi, a former congressional staffer, joined last April, and Steve Bené was hired as general counsel in October. Last month, Pandora also joined the Internet Association, a lobbying group that also counts Google, Facebook, and Netflix as members.