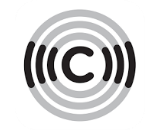 Today Clip Interactive announced a new capability of its Total Audience Solution platform, allowing FM reception as an alternative to streaming a radio station. In smartphones, FM reception must be enabled by activation of the phone's FM chip. The first phone model to accommodate Clip's new feature is the HTC One (M8).
The National Association of Broadcasters (NAB) has advocated for the activation of FM chips in all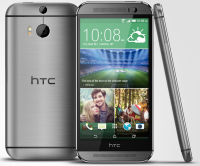 phones. Clip Interactive endorses the push for FM activation, as does NextRadio.
RAIN News asked Clip Interactive whether the FM-tuning feature competed with NextRadio. the answer is yes, but not in a broader view: "The enablement of FM tuning via the FM Chip is in direct competition with NextRadio. However, we don't consider Clip Interactive apps to be in direct competition with them, as we focus on the total listening audience under a station's branded experiences (stream & broadcast)."
Clip Interactive's platform adds interactive features to radio programming and advertising. CEO Michael lawless told RAIN News in September that Clip-enhanced ads average a 26% engagement rate, which he called "an amazing rate."
In that conversation, Lawless said that converting FM listeners to streaming listeners was a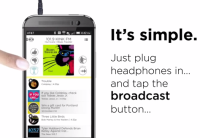 key strategy. With this new feature, the platform is meeting the listener halfway by providing the FM signal. Listening to FM reception through a phone eliminates data consumption, a concern for some users when streaming audio.
Clip Interactive notes that its interactive platform, which works in mobile browsers as well as dedicated Clip apps, has generated $5-million of incremental revenue to client radio stations.