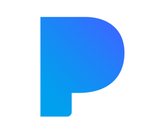 Pandora has launched a new self-service dashboard for podcast creators to submit their shows to its platform. The audio company officially introduced a podcast hub in December 2018 with the rollout of its Podcast Genome Project to all listeners. The launch included popular programming along with original shows. The new Pandora for Podcasters platform lets anyone submit their shows to join that lineup.
In addition to launching this dashboard, Pandora has published a set of guidelines for submissions. Interested parties can use the Pandora for Podcasters hub to send in their RSS feed for consideration. If approved, Pandora will request some information about the show so it can be classified and included in recommendations made by the Podcast Genome Project.
It isn't the first audio company to throw open the gates to podcasters. Spotify for Podcasters spent several months in beta and is now available to all as a similar submission tool and analytics dashboard for show creators.