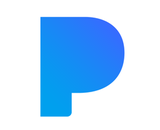 Pandora is expanding its options for genre sponsorship packages in the lead-up to the holiday season. The new choice is related to the audio streamer's Pandora Plus mid-priced tier of subscription access, which allows listeners to replay songs and have more opportunities to skip tracks. Pandora's latest ad addition is sponsored playbacks and replays, where non-Plus listeners can get those features for a limited time in exchange for watching a video ad.
These sponsorships can be tied to genres for Christmas, workout, Cinco de Mayo, gaming, or new music. Ebay is one of the first to trial it, targeting the traditional Christmas music channel for its two-week campaign.
"The amount of time that consumers spend with these [Christmas] stations is substantial—it's four to five hours," said Alan Schanzer, Pandora SVP of agency and advertiser development. "We've seen success with sponsored listening because advertisers are really trying to find ways to capture attention and these are engagement-based products."
This strategy – giving listeners more on-demand features in trade for a longer period of brand exposure – is one that several streaming services have explored. Pandora already has a sponsored listening ad format, where its users get a period of ad-free access to music if they watch a video ad. Spotify has trialled a similar ad offering on its freemium tier.