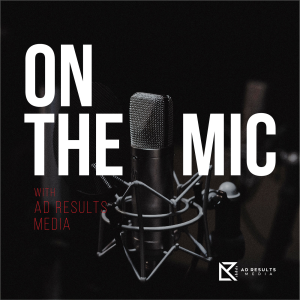 In the latest episode of On the Mic, an industry podcast produced by Ad Results Media, host Lindsay Boyd noted that podcast advertising revenue has been robust in the coronavirus era, sometimes in surprising ways.
"There's no argument that the coronavirus has been the cause of major disruptions in almost every industry, including podcasting and audio advertising," Boyd said in her introduction. "The question we're all asking is this: How is this affecting listenership and downloads?"
In discussing podcast ad volume, really a separate metric from downloads, Boyd referenced numbers from Magellan, which specializes in tracking podcast advertising. A volume decrease in February was followed by a bounce-back in which advertising for the Gaming segment has been up 31%, mental health advertising increasing 39% and lifestyle advertising up 78%. The category leader in podcast advertising volume, perhaps unsurprisingly, is alcohol — up 85%.
The podcast is interesting for the insights delivered by company CEO Marshall Williams. He noted that there was apprehension during the first weeks of the coronavirus effect. With shelter-at-home, commuting routines would be disrupted, and there was fear that podcasting would be badly affected. As it has turned out so far, podcast listening time has held steady (depending on category of show), and some time-shifting has occurred. Williams noted a midday spike in listening, and another in the 4pm-6pm slot — traditional drive-home time.
Here is Marshall Williams talking about the leveling off of podcast listening in the most recent podcast episode:
On the Mic is an interesting branded podcast of interest to RAIN News readers, and anyone observing the business of audio advertising. Ad Results Media started the show informally last September. In a recent phone conversation with RAIN News, Williams and CMO Kurt Kaufer described a new impetus to formalize and increase the posting frequency of On the Mic — the show now drops new episodes every two weeks. The podcast aspires to be relevant and useful to all sides of the podcast ecosystem, from publishers to advertisers, producers to writers and hosts.