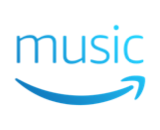 Apple top-10 charter How I Built This with Guy Roz has been licensed by Amazon Music subsidiary Wondery for semi-exclusive distribution.
"NPR and Guy Raz have built an extremely successful podcast and fanbase with How I Built This and we are excited to bring the show one week early for our listeners," said CEO of Wondery, Jen Sargent. "We are thrilled to announce this strategic collaboration and continue to bring customers around the world even more innovative, popular content with dynamic creators."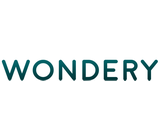 Here's how it'll work: Each episode of the twice-weekly podcast will exist exclusively for one week in Amazon Music Unlimited, Wondery+ app, and Amazon Music for Amazon Prime subscribers. Then, the episodes are released to the open podcast ecosystem, and on NPR radio.
Additionally, Wondery has exclusive commercial ad sales rights, and exclusive simulcasting on YouTube. NPR will continue to underwrite the show.
How I Built This launched in 2016 and is one of the most popular business podcasts in the U.S. At the time of this post, we see it as #7 in Apple's U.S. podcast chart, Business category.
"We have been proud to help Guy Raz realize his vision for How I Built This as he and the How I Built This team at NPR have grown it from a podcast to a radio show, events, a summit and a movement," said Anya Grundmann, SVP of Programming at NPR. "How I Built This has been a groundbreaking franchise that has allowed NPR to branch out in many different ways, now it is allowing us to collaborate with Wondery on this licensing deal that will help fund public radio's mission and new programming."
.