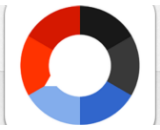 National Public Radio announced the debut of the NPR One Developer Center. This move by the media organization opens up its API to outside developers and will allow them to create versions of the mobile NPR program for additional platforms. It's an early step in making its personalized news service, which launched last summer, accessible to more listeners.
An API is an application program interface. In plain English, that's a set of rules and tools used to build software. The API details how data from one source – in this case, NPR One – can be pulled into another program.
Slate offers a little more background on what opening up its API means for public radio's personalized news program. NPR One is already available on the basic set of mobile options: iOS, Android, and Windows Phone. But keeping the code fresh and up to date for all the different available phones, tablets, and wearables across different manufacturers would be a tall order for NPR's in-house team. "The primary benefit [for NPR] is helping to create ubiquity for the NPR One listening experience," said Demian Perry, NPR's director of mobile. "We're trying to take this experience and have it be accessible from every platform."
Developers will have to apply for access to the API, and they appear to be limited to expanding NPR One's mobile footprint rather than creating completely original third-party software using NPR One's data. The official announcement explains how NPR will protect privacy, so that listening preferences and user data remain secure. As people sign on to work with the organization, we can expect to see NPR One appearing on more hardware.