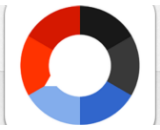 Recent numbers from an NPR survey about NPR One, its mobile app for bite-sized, personalized content delivery, show that the project is a hit so far. NPR has said that the 25-34 age group is the largest listening to the app, and 40% of its audience is under 35. And retention for the app is also strong, with the average user tuning in for two and a half hours a week. A survey also showed that more than a quarter of the app's listeners said they listened to more terrestrial radio from the broadcaster after they started using NPR One.
That's not an accident. "NPR One was really designed to be a way to acquire new audience for public media as a whole, but also for stations," Tamar Charney, local editorial lead for NPR One, told The Current.
Even though that's the end goal of NPR One and it has had success so far, internal contention over the app remains. Terrestrial radio stations are not promoting NPR One or podcasts on the air per a new policy formally set by the organization in March. The decision seems to have pros and cons. Considering the positive performance of NPR One, and the expectation that podcasts will draw double the revenue this year, many decried the move as undermining NPR's digital efforts in favor of the terrestrial. In a RAIN News guest post, Mark Ramsey offered an alternative view of the policy, arguing that the existing radio listeners aren't the target audience for the content it distributes digitally.
But there is continued stress between the two sides. For instance, when This American Life moved to distribution on Pandora, it sparked a debate among some station managers about whether the action ran counter to the public radio mission. An Indiana station even threatened to remove the show over the alleged conflicts of interest (although it changed course after listener outcry).