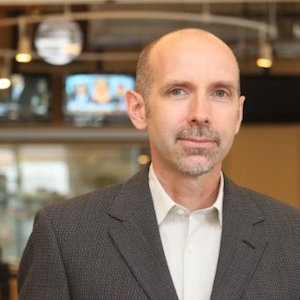 NPR hired Thomas Hjelm to fill its newly created post of Chief Digital Officer. In the new position, he will be responsible for guiding NPR's digital strategy and keeping ahead of how listeners want to experience content.
Hjelm assumes this top post after a stint with WNYC, New York Public Radio, where he was also in charge of digital. During his WNYC tenure, he spearheaded the station's mobile app and Discover feature, as well as forging new partnerships for content and distribution.
"Together with our partners across the system, NPR has an incredible opportunity to inform and inspire new listeners through the innovation of new digital products and platforms," Hjelm said.
NPR's digital innovations so far this year include a fresh version of its NPR One mobile app. The broadcaster has also made some big top-level hires lately, such as hiring Anya Grundmann as VP of programming and audience development.