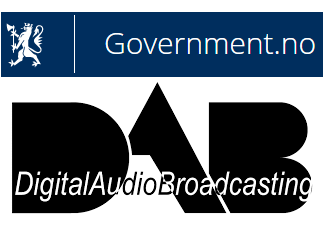 Norway has become the first nation to set a timeline for mandatory shutoff of FM broadcasting. The country will go all-digital (DAB and DAB+) in 2017, as decided by the Ministry of Culture.
The decision comes four years after a government mandate to go all-digital, issued in 2011. Currently, more than half of the Norwegian population has a DAB receiver, and 56% of the population uses DAB every day.
"Radio digitisation will open the door to a far greater range of radio channels, benefiting listeners across the country," according to the Ministry's statement. "Listeners will have access to more diverse and pluralistic radio content, and enjoy better sound quality and new functionality." The Ministry of Culture also noted that an all-DAB radio nation will deliver a better emergency preparedness system.
Cost savings are part of the decision, as FM transmission is eight times more expensive than DAB, by the Ministry's calculation.
Capacity is another consideration. While only five national channels can fit into the FM band, 22 national stations are already operating as digital broadcasts, covering at least 90 percent of the population. that 90-percent benchmark was one of the criteria for establishing an FM-cutoff date.
FM will be unplugged incrementally through 2017, starting in the northern part of the country and proceeding county-by-county.
We asked James Cridland for his thoughts on Norway's first-mover crossover to all-digital. Cridland is a radio futurologist in the U.K., and his take in an OpEd (here) is cautious. "The Norwegian switchover will be a nervous time for the radio industry," he notes. the fear is that when radio listeners lose their FM access (if they don't have a DAB receiver), they might wander from radio to online music services. According to government statistics, 7.9-million radio sets in Norway will be rendered useless by the switch-over.