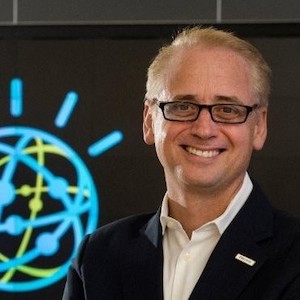 Nielsen has selected David Kenny as its new CEO. He was previously the senior vice president of cognitive solutions at IBM. Kenny joined the tech company in 2015 when it acquired the Weather Company. He will assume the role when Mitch Barns steps down from the helm on December 3 after more than two decades. Barns will stay on in an advisory capacity to Kenny until December 31.
"Nielsen is uniquely placed at the intersection of marketing data and technology," Kenny said in a prepared statement. "In today's era of fast-moving, ever-changing consumers and markets, it is this combination that drives businesses forward."
Kenny arrives at Nielsen as the data and measurement firm is in the midst of a strategic review. Several options are being considered, including a potential sale of either a portion or the entirety of Nielsen. "The board looks forward to David's participation in the ongoing strategic review as we work to enhance shareholder value," said James Attwood, Nielsen's executive chairman.