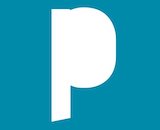 Podcasts remain a hot topic for listeners and entrepreneurs alike. A new service called Piqd Audio is joining the podcast discovery space. The platform bills itself as a "slow news" startup curating quality audio content and delivery expert recommendations. The expert suggestions are delivered as short reviews that offer a preview of what each episode is about and why listeners might care.
"We have more than 60 curators from 21 different countries—and about half of them are women," said Malia Politzer, executive editor of piqd. "This is deliberate, and ensures that the content on piqd is truly diverse. That means listeners will be exposed to podcasts on our platform that they're not likely to find on their own."
Piqd Audio is joining the same niche as startups such as Listen Notes, Audioburst, and Podchaser. It seems likely that this segment will continue to attract attention from entrepreneurs and investors as reports continue to show growing passion for the audio format among listeners. However, these startups will need to successfully reach listeners and secure their enduring interest in order to stay relevant.