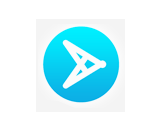 TagStation, the company behind NextRadio, released a blog post to close out 2014 by announcing its plans for attending the CES trade show in January. The company expects to have a demo ready of the connected car broadcast radio solution it's working on with iBiquity. That partnership with the developer of HD Radio would put a hybrid product in cars, where both platforms need to compete for share of the digital dashboard.
In addition, TagStation shared statistics for NextRadio's progress during 2014. More than 2 million hours of listening have happened through the NextRadio service, and the app has been downloaded more than 1.3 million times.
NextRadio has been the subject of extensive research over the past year. TagStation shared data from last December on the service, and it only had 83,000 phone activations at that point. Since that time, both downloads and hours have been steadily on the rise, as you can see in our charts here. Coleman Insights also conducted its own investigation into the FM-tuning app, finding an overall positive response to the idea among respondents.