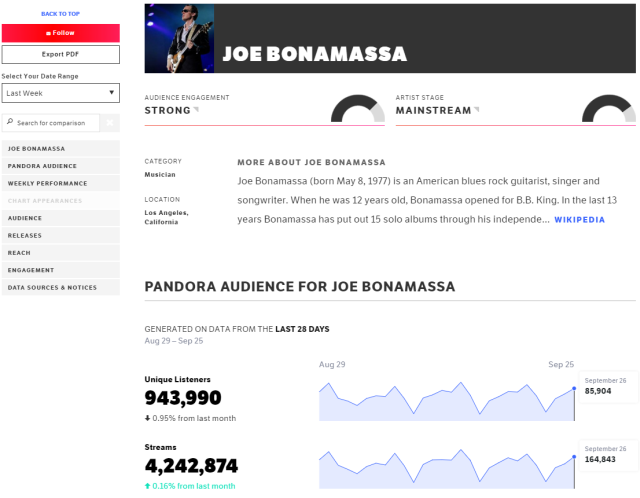 Next Big Sound has made the entirety of its Pandora data available for public viewing. Anyone who is curious about statistics (and has a free Next Big Sound account) can explore metrics such as radio spins, interactive plays, thumbs up, and station adds for every artist on the audio platform. Those stats are also available to all Next Big Sound users in their email notifications and weekly reports for the performers they follow.
The data operation gave a case study of how their metrics can help an artist improve performance. The blog post discussed the growth in up-and-coming Atlanta rapper Lil Donald's career, which is having a pivotal year.
Next Big Sound was a major source of big data and analysis in the early days of streaming audio. Pandora acquired the company in 2015, which led some services to cease reporting their data to a potential competitor.