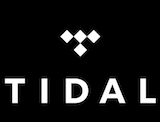 Tidal has signed a telecom deal that will bring the streaming service to Africa. Thanks to a partnership with MTN, the music and entertainment platform will enter Uganda. MTN's 10.5 million subscribers in Uganda will have access to Tidal through their subscriptions. They'll receive a free 30-day trial of the streaming service, with streaming data included in the deal.
"Africa is a continent that has long been an inspiration for music heard around the world and Tidal is excited to highlight the vibrant musicians on our platform," Tidal COO Lior Tibon said. "Tidal is also thrilled to bring a new wave of digital music to Uganda as part of this collaboration."
MTN operates in other African nations, and Tidal is expected to offer bundles in other markets in the future. For now, its only African presence is in Uganda and South Africa.