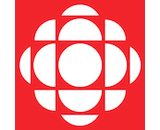 CBC has revealed its fall podcast lineup of both new and returning shows. The broadcaster, which is the largest podcaster in Canada, has a range of genres and styles on its lineup. Returning shows include the third season of Love Me, a sophomore season for Other People's Problems, true crime show Someone Knows Something, and The Secret Life of Canada.
The new launches are:
Uncover: Escaping NXIVM – This investigative podcast is a co-production between CBC Podcasts and CBC News. The subject is a self-help group led by Keith Raniere, and the show tells the story of how one of the alleged cult's top recruiters became a key player in taking it down. Twice weekly episodes are released starting on September 5.
The Shadows – CBC Podcasts teams with audio artist Kaitlyn Prest for this fiction program exploring love and relationships. The six-part series is about an artist whose belief in the Hollywood ideal of romantic love is challenged when she falls for someone who doesn't fit that ideal. Debuts on September 25.
Tai Asks Why – Tai Poole is just 11 years old, but he's ready to find answers to some pretty mature questions. He talks to people in coffee shops, universities, and playgrounds to tackle uncertainties around what happens after death or why people dream. The family-friendly podcast debits on October 24.
Player's Own Voice – This collaboration with CBC Sports has already released its first four episodes. Two-time Canadian speed skating Olympian Anastasia Bucsis interviews other top athletes from the country.