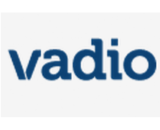 Music streaming startup Vadio is planning to sell off its business after it was unable to secure enough investment. The company, which ran a music video distribution service, has now cut most of its team and is looking for a buyer.
"Frankly, we didn't raise enough capital out of the gate," CEO Bryce Clemmer said. "Given all the deals that needed to be done, a company like this in the music video vertical ultimately requires up front investment to secure the content from the owners and build the team."
Vadio had a deal with Vevo for access to its catalog back in 2014, but Vevo ended many syndication deals in 2015. Vadio did wind up building some other strong business arrangements, including a tie-up to provide music videos for Shazam in late 2016. It raised about $10 over the course of its business.