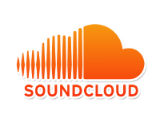 SoundCloud is in the headlines for the second time this week for a change in personnel after two executives departed on Monday. This time, its a switch for the general counsel role. Merritt Farren is taking over from Neil Miller, who left the position earlier this year after a stint of six years.
Farren joins the audio company from Audible, where he was chief legal officer. In this new role, he will be tasked with guiding SoundCloud's legal affairs and public policy strategy, as well as leading its legal team.
"Merritt's vast experience guiding the complexities in both large and growth-oriented companies will be instrumental in helping us seize strategic opportunities and advocate on issues most important to the SoundCloud community," co-founder and CEO Alex Ljung said.