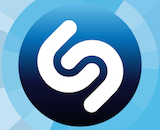 Sun Broadcast Group has added eight new affiliates to the Shazam for Radio program. The service, which offers branded user experiences for radio stations within the Shazam app, already used by more than 1,000 channels owned by the major radio groups.
"Shazam for Radio is a more intimate connection with your audience and customers built around the power and reach of radio," said Sun Broadcast Group CEO Jason Bailey. "It allows direct engagement with your audience by giving them real-time access to all your content, personalities, social network campaigns, promotions, and advertisers."
Shazam recently entered into a partnership with several of radio's heavy hitters – iHeartMedia, Cumulus, Entercom, Cox, and Sun Broadcast Group – to provide a new audience measurement solution for the sector. That deal could mean fresh competition for Nielsen and Triton Digital, the long-standing analytics leaders.