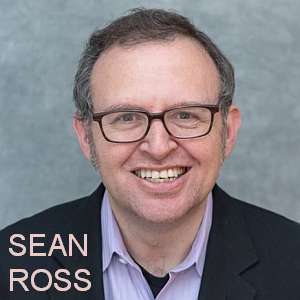 After the iPhone app store propelled Pandora into the mainstream eight years ago, any casual listening tended to confirm that the once-eclectic service was now "playing the hits" as understood by mainstream radio people. While it was certainly possible to travel a more eclectic path, depending on the artist or songs used to launch a listener's station, Pandora often seemed, if anything, more hit-driven than the average big-city radio station. Choose the '80s and you'd get an entirely "oh wow"-free hour with "Who Can It Be Now," "Thriller," and "Jack & Diane" in succession.
Listening to Pandora for current music seemed, anecdotally, to be a little slower than comparable broadcasts as well. That was often the case throughout Internet radio, (at least when you were listening to lean-back stations rather than playlists dedicated to new music). But there was never an easy way to glean Pandora's current hits, until now.
Three Chart Debuts
On Monday, Pandora announced the debut of three charts through its Next Big Sound unit: Trendsetters (developing artists with the most station launches); Predictions (those artists who have not yet reached the Billboard 200 chart based on a combination of social and streaming activity); and the "Top Spins" chart of 100 most-played current songs of the last week. Unlike broadcast airplay charts, it does not include spin counts, although Pandora says the range from #100 to #1 is between 1.5 and 10 million plays. A spin is any song that was played for any duration on the service, regardless of retention.
Pandora's "Top Spins" combines listening from all genres, meaning that it inherently looks like no major-market radio station, although Mediabase's Big Picture chart combines all-format spins in a similar way. As with broadcast airplay charts, songs are arbitrarily removed from the charts after a certain number of weeks—16 in this case; sooner than most of the major airplay charts—unless they are still showing upward momentum. Last week's No. 1 song, Drake's "One Dance" has been removed, as has the Chainsmokers' "Don't Let Me Down," both of which will likely remain on the broadcast airplay charts for weeks.
We decided to look at the first Top Spins chart against The Big Picture and against this week's CHR/Top 40 airplay. These are the stories that emerge.
There are a lot of big R&B and Hip-Hop Records that aren't being acknowledged by pop radio.
…or at least acknowledged proportionately. We  when early streaming charts were unveiled.  But songs like Beyoncé's "Sorry" and Future's "Wicked" have a bigger footprint than some broadcasters may realize. In addition to his several developing hits, there are two Drake songs in the top 30 that are receiving no pop airplay at all, and just a smattering of R&B/Hip-Hop airplay.
Country's place in the overall firmament is similar on two different types of charts.
When Country music exploded with younger demos several years ago, it wasn't unusual to see a country artist occupying a high perch on the iTunes song rankings, even without pop airplay. But with both Pandora spins and total monitored broadcast radio spins, the biggest country song is in the low-to-mid 20s. On a multi-format airplay chart, that number might be throttled by the number of country stations represented and their relatively lower spin-counts, even on a power current. For Pandora, there are no such limitations, and yet the genre ends up at roughly the same place in the firmament. Also, the most-played country song is Florida Georgia Line's "H.O.L.Y.," which is receiving pop airplay.
Only crossover Alternative titles have any footprint.
One of the biggest non-R&B/hip-hop success stories here is Kiiara's "Gold," which is outpacing both its CHR and its all-format airplay. But with that exception, and Twenty One Pilots' "Ride," there is surprisingly little representation of Alternative or any form of rock music here. The next Alternative crossover is The 1975's "The Sound" at No. 53. Even songs like Twenty One Pilots' "Heathens" or X Ambassador's "Unsteady" lag their broadcast radio play here. Rock acts fare a little better on some of Pandora's other charts. Kaleo's "Way Down We Go" is only #89 in spins, but the act is #5 on Trendsetters. It was once believed that current-based rock radio had been weakened because its audience swarmed to online music sources, but there's little evidence of it here.
Sometimes broadcast radio moves more quickly than you think.
Top 40 tends to close ranks around the midtempo EDM-inflected pop songs that have become the core sound of the format. The new Chainsmokers' single "Closer" is already No. 19 in airplay after a week, but not yet charted here. Some radio hits, such as Kungs vs. Cooking on 3 Burners' "That Girl" are well ahead of their Pandora position as well.
Is radio answering when the hotline blings?
Nuggets of information on Pandora's most popular songs released in recent years have often tended to the Hip-Hop and R&B side. In addition, streaming data has helped create a story for Hip-Hop, bringing it to a place where it is still underrepresented at top 40 but no longer almost entirely out of the picture as it was several years ago. But the question isn't only whether radio is missing hits, it's also whether radio is missing a format opportunity. It's not unreasonable to ask if Hip-Hop does so well on Pandora, not just because of its popularity now, but also because there are so many places in America where it's the easiest free way to hear Hip-Hop.
The chart below shows the Pandora Top Spin chart vs. comparable numbers from the Mediabase Big Picture chart and this week's CHR numbers. N/A means a song isn't on the chart in question, although the two asterisked titles have already been moved to recurrent.
---
| | | | | | |
| --- | --- | --- | --- | --- | --- |
| LW | TW | TITLE | ARTIST | ALL-FMT | CHR |
| 1 | 1 | This Is What You Came For | Rihanna f/Calvin Harris | 2 | 2 |
| 3 | 2 | Don't Mind | Kent Jones | 20 | 23 |
| 4 | 3 | Too Good | Drake f/Rihanna | 17 | 15 |
| 5 | 4 | For Free | DJ Khaled f/Drake | 12 | 28 |
| 6 | 5 | Can't Stop The Feeling | Justin Timberlake | 4 | 7 |
| 7 | 6 | Cheap Thrills | Sia | 1 | 1 |
| 8 | 7 | Controlla | Drake | 14 | 44 |
| 9 | 8 | Treat You Better | Shawn Mendes | 11 | 9 |
| 46 | 9 | Cold Water | Major Lazer f/Justin Bieber & MO | 10 | 8 |
| 10 | 10 | Ride | Twenty One Pilots | 3 | 3 |
| 11 | 11 | Send My Love (To Your New Lover) | Adele | 5 | 6 |
| 18 | 12 | Into You | Ariana Grande | 16 | 10 |
| 12 | 13 | Gold | Kiiara | 30 | 17 |
| 14 | 14 | Just Like Fire | Pink | 8 | 13 |
| 15 | 15 | Wicked | Future | 83 | NA |
| 17 | 16 | All In My Head (Flex) | Fifth Harmony f/Fetty Wap | 13 | 11 |
| 13 | 17 | Sorry | Beyoncé | 47 | NA |
| 19 | 18 | I Hate U I Love U | Gnash f/Olivia O'Brien | 113 | 27 |
| 16 | 19 | Me Too | Meghan Trainor | 44 | 25 |
| 20 | 20 | We Don't Talk Anymore | Charlie Puth f/Selena Gomez | 15 | 14 |
| 22 | 21 | Never Be Like You | Flume f/Kaii | 18 | 12 |
| 27 | 22 | Make Me | Britney Spears f/G-Eazy | 50 | 20 |
| 24 | 23 | Pop Style | Drake | NA | NA |
| 25 | 24 | H.O.L.Y. | Florida Georgia Line | 32 | 59 |
| NEW | 25 | With You Tonight (Hasta El Amanecer) | Nicky Jam | 108 | 32 |
| 33 | 26 | Brand New | Ben Rector | 51 | NA |
| 29 | 27 | Still Here | Drake | NA | NA |
| 31 | 28 | No Limit | Usher f/Young Thug | 31 | 83 |
| 37 | 29 | Rise | Katy Perry | 40 | 24 |
| 30 | 30 | Toothbrush | DNCE | 129 | 31 |
| 36 | 31 | You & Me | Marc E. Bassy f/G-Eazy | 80 | 39 |
| 35 | 32 | I Got The Keys | DJ Khaled f/JAY Z & Future | 61 | 138 |
| 59 | 33 | Luv | Tory Lanez | 27 | 38 |
| 32 | 34 | Come And See Me | PartyNextDoor f/Drake | 180 | NA |
| 38 | 35 | Head Over Boots | Jon Pardi | 21 | NA |
| 43 | 36 | My P.Y.T. | Wale | 43 | 67 |
| 39 | 37 | Different For Girls | Dierks Bentley f/Elle King | 54 | NA |
| 41 | 38 | From The Ground Up | Dan + Shay | 23 | NA |
| 28 | 39 | Wherever I Go | OneRepublic | 301 | NA |
| 50 | 40 | Middle Of A Memory | Cole Swindell | 95 | NA |