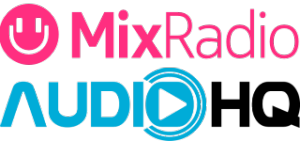 In a breakthrough announcement that brings MixRadio from niche to mainstream availability, the streaming app today launched iOS and Android apps. MixRadio was created by phone company Nokia in 2007, went to Microsoft with that acquisition, and was later sold to Japanese messaging company Line.
Until today, MixRadio was available only on Microsoft desktop and mobile platforms. (See our review of MixRadio here.) The service will continue to distribute there, while adding the much larger footprints of Apple and Android devices.
MixRadio is a non-interactive Internet radio service with features that resemble Pandora. One different (and remarkable) feature is offline listening of playlists. You can download four playlists, each lasting up to two hours, for eight hours of locally stored music. Offline listening is usually reserved for on-demand music services which offer monthly subscription plans.
MixRadio is ad-supported. In a parallel announcement, AudioHQ told RAIN News that it has entered into an exclusive ad-representation deal with MixRadio, bringing to market all U.S. inventory on all platforms.
"We are thrilled to be partnering with MixRadio as they begin their next chapter, which promises to bring an innovative mobile first approach to the digital music marketplace.  As the service expands to additional listening platforms we will be able to offer targeted and engaging advertising opportunities to our customer base which enthusiastically supports the personalized music market," said Matt Cutair, AudioHQ's CEO.
Although audience targeting details are not disclosed, MixRadio does have a custom-built personalization engine for programming stations, and collects data on user interactions.