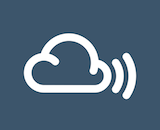 Mixcloud has been a regular experimenter with ways for audio creators to build their businesses. In line with the company's goals about transparency, Mixcloud has published a blog post outlining the next wave of changes it will be implementing on the platform.
Mixcloud is placing limits on free listening. The new restrictions are:
only seeking forwards (not backwards) in a show
a cap on how many times they can listen to the same show: three in a rolling two-week window
inability to listen to shows featuring more than four tracks by the same artist or more than three tracks from an album (unless you are a rights holder)
It is also restructuting its subscriptions, with two options available:
Mixcloud Select – paid access to an individual creator's channel starting at $2.99 per month for unlimited listening and special perks.
Mixcloud Premium – a subscription for $7.99 per month to access all public shows on the service without restrictions.
The company said the changes are to improve Mixcloud's sustainability and to keep up with the expense of operating its streaming service. It also provided charts breaking down how much of the subscription fees go toward artists, the company, and licensing under each plan.