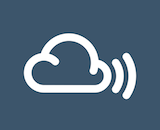 Mixcloud is expanding its fan-to-creator subscription service. The Mixcloud Select program offers audio creators a way to build dedicated fan bases and offer them perks as an additional revenue stream. The program began in December 2018 with about 40 creators. This second wave of participants includes Anja Scheiner, Worldwide FM, Dekmantel, J. Rocc, The Pharcyde, DJ City, and Mayer Hawthorne.
"People come to Mixcloud to listen deeply to shows handcrafted by passionate creators. Mixcloud Select is a direct response to that, empowering creators to deepen connections with their most engaged and loyal fans. We're helping them take control," said Mixcloud Co-founder Nikhil Shah. "We're listening closely to our creator community as we build a model that enables a more sustainable future for audio culture, and this is just the beginning. We're incredibly energized by the excitement we've seen from creators and the wider industry."
According to the company, channel subscribers on average spend a third of their time (35%) on Mixcloud listening to a creator they subscribe to. Creators can request to be included in future rollouts of the Select program, but Mixcloud has not shared any timelines or numbers around how the effort will grow.