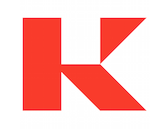 Kobalt announced that it secured gross collections of $494 million in its latest fiscal year. The total marks a 30% increase for the period ending June 30, 2018. It anticipates continued growth and projects the current year to end with gross collections of $600 million.
"We're outpacing the industry in terms of growth," said Willard Ahdritz, founder and CEO of Kobalt. "We've been laser-focused on building out the global team to support the rapidly growing music industry and setting up creators for success. We've established ourselves as the technology leader in the industry, and we are deeply investing in building innovative new products and services across the music ecosystem to super-serve our roster, across publishing, recordings, collections, neighbouring rights and synch."
Kobalt's global team grew from 376 employees to 515. Its AWAL artist services subsidiary has also been a strong driver for the company.
"We are very excited by the rapid growth of AWAL, our recordings business, which achieved growth of over 50% in the last fiscal year and is anticipated to continue a similar growth rate this year," Ahdritz said.