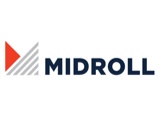 Midroll Media has announced a new podcast festival dubbed Now Hear This. The event is slated for Oct. 28-30, 2016, in Anaheim, CA, and is described by Midroll's announcement as "a fan-focused weekend of live performances, meet-and-greet opportunities, immersive fan experiences and more."
Top talent from the field will headline the event — Marc Maron, Scott Aukerman, Lauren Lapkus, and Paul Scheer are confirmed. More details will be revealed as the date approaches.
Now Hear This could be a music festival, if you didn't know who the headliners were. That comparison might be intentional, and certainly is pertinent, as podcasting's most successful hosts are becoming media stars. The podcasting/music comparison also resonates with the trend of including on-demand audio in music services.
Midroll Media is a wholly owned subsidiary of E.W. Scripps, and recently acquired podcast distribution app Stitcher.