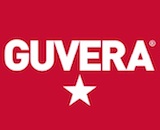 Guvera has placed two subsidiaries into voluntary administration, and it is also aiming to reduce its monthly expenses. The action is the result of its planned IPO being rejected by the Australian Securities Exchange, which the streaming service acknowledged in its prospectus was a necessary move in order to keep operations afloat.
The subsidiaries in question are Guvera Australia and Guv Services, which work on the company's international markets. As a result, Guvera's international exposure has dropped from 20 nations to 10, although those remaining markets represent 90% of its users, according to a representative. Two individuals from Deloitte Restructuring Services are the administrators for the subsidiaries.
Going forward, Guvera will continue operating in Australia, and will target its efforts on emerging markets such as India and Indonesia.