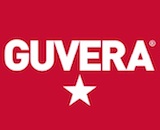 The Australian Securities Exchange has rejected Guvera's planned IPO, informing the streaming company that it would not accept its shares. The exchange's statement did not disclose specific reasons for the refusal.
Guvera's original IPO prospectus acknowledged its need for the influx of money, noting that it may not be able to continue operation or pay its debts without raising capital. The Australian Financial Review reported that Guvera submitted a replacement prospectus that said it would still owe lenders A$14.5 million even if it successfully raised the minimum A$50 million.
Guvera has issued a statement responding to the ASX refusal. "Guvera is currently reviewing its legal options and obligations and will be communicating to the market when it is more informed about the position and course of action the Company can take," it said.