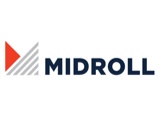 Podcast company Midroll Media announced three new hires for its executive team. These additions further expand the podcast talent pool under the E.W. Scripps umbrella; Scripps acquired Midroll Media in July 2015 and then purchased podcast listening app Stitcher from Deezer in June 2016.
Korri Kolesa has been appointed as Midroll's senior vice president of sales. She will be responsible for optimizing operations with an eye toward growth. Her resume includes time at Fox Interactive Media, where she worked on sales for sites such as MySpace and IGN.
Eric Spiegelman is the new vice president of business affairs and acquisitions for Midroll. He represented Midroll as a transaction attorney for five years from his own legal practice. Spiegelman also founded a digital video production company and worked in business and legal affairs for an HBO comedy site.
Finally, Peter Clowney has been hired as executive editor. In this capacity, he will guide new and existing shows and will grow Midroll's overall content operations. Clowney joins from Gimlet Media.
"Each one of these individuals is a standout in the industry," Midroll CEO Erik Diehn said. "The fact that we can hire all three at the same time is an indicator of the great position Midroll and podcasting is in right now and the even greater potential we have for a strong future."