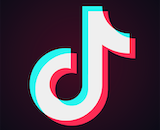 Merlin, the independent label network and rights organization, has signed a licensing deal with the short-form video platform TikTok. This multi-territory agreement will make Merlin's repertoire of indie music available for legal use by any users of the social app.
"This partnership with TikTok is very significant for us," Merlin CEO Jeremy Sirota said. "We are seeing a new generation of music services and a new era of music-related consumption, much of it driven by the global demand for independent music. Merlin members are increasingly using TikTok for their marketing campaigns, and today's partnership ensures that they and their artists can also build new and incremental revenue streams."
"Independent artists and labels are such a crucial part of music creation and consumption on TikTok," said Ole Obermann, the former Warner exec who joined TikTok as global head of music in December. "We're excited to partner with Merlin to bring their family of labels to the TikTok community. The breadth and diversity of the catalogue presents our users with an even larger canvas from which to create, while giving independent artists the opportunity to connect with TikTok's diverse community."
TikTok is owned by Chinese conglomerate Bytedance, which is currently testing a full-service music streaming service in emerging markets.