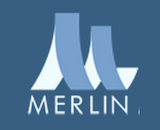 There's another leadership change happening at Merlin, the independent label group and digital rights management group. Charlie Lexton has been promoted to the newly created post of chief operating officer. In this role, Lexton will offer management and support for Merlin's global team, manage Merlin's Data Analytics practice, and continue to head up licensing efforts with new and existing digital partners.
Lexton joined Merlin as head of business affairs in 2008. Since then, he has played a part in securing deals for Merlin with Alibaba, Boomplay, Deezer, Facebook/Instagram, JioSaavn, NetEase, Pandora, SoundCloud, Spotify, Tencent, TikTok, and YouTube Music.
"Charlie is part of Merlin's founding team and has been pivotal to Merlin's success. His promotion to COO ensures he remains central to our future," said recently appointed CEO Jeremy Sirota.
"I'm delighted to confirm my move to COO. Since its first days, Merlin has provided independents with best-in-class digital licensing, providing them with the means to compete on a level playing field and better control their digital business," Lexton said. "That mission has never been so important as it is today. I am particularly excited about expanding and developing Merlin's data analytics practice and by merging Data Analytics with Business Affairs there is even greater potential to deliver innovative new deals, improved partnerships and business intelligence for our independent members around the world."