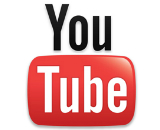 Alphabet has released its first-quarter results, including figures and stats for YouTube. The parent company generated revenue of $41.2 billion, up 13% on-year from $36.3 billion. Its net income for the period was $6.8 billion, or $9.87 per share, compared with nearly $6.6 billion, or $9.50 per share, in the year-ago period.
YouTube ads generated $4.04 billion in revenue. The catch-all "Google other" category includes non-advertising from YouTube as well as other topics. This segment saw revenue of $4.4 billion.
While the figures are eye-popping on the surface, even the behemoth Alphabet saw these results as a mixed bag due to the coronavirus pandemic. CFO Ruth Porat said the first two months of the quarter had strong performance, while March had a slowdown in ad revenue.
"We are sharpening our focus on executing more efficiently, while continuing to invest in our long-term opportunities," Porat said.