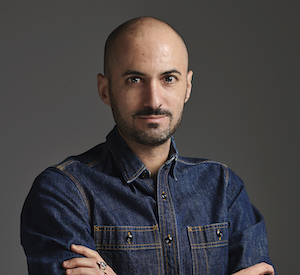 Merlin has selected a new CEO following the exit of its long-time leader. The independent music licensing hub appointed Jeremy Sirota as its new top executive. Sirota joins from Facebook, where he was a leader on the social network's music team and worked to license and acquire music rights. His resume also includes several senior roles within Warner Music Group.
"I am honored by this opportunity to lead Merlin and serve independents throughout the world," Sirota said. "Merlin's team of executives and employees are widely respected throughout the music and DSP communities, and I look forward to working closely with them to write the next chapter. With the digital music market potentially on the brink of another wave of transformative change, it's vital that independents continue to have an organization that represents their interests, ensures the value of their repertoire is respected, and keeps pace with innovation."
Charles Caldas, who was Merlin's CEO for more than twelve years, announced in June that he would step down at the end of 2019.
In addition to hiring Sirota, Merlin also shared that Dave Hansen will be its new executive chairperson. The organization announced the results of its biennial board elections, and eight new executives are joining:
Alexandria Hock of Better Noise Music
Carlos Mills of Mills Records
Chan Kim of FLUXUS, Inc
Katie Alberts of Reach Records
Marie Causen of Ninja Tune
Merida Sussex of Stolen Recordings
Michael Ugwu of Freeme Digital
Pieter van Rijn of FUGA