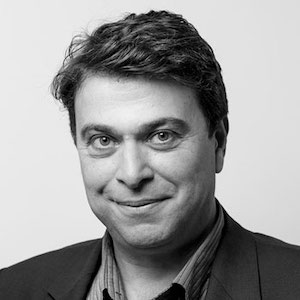 Merlin, the digital rights agency and independent label network, shared two big announcements. First, it has released its annual report with details about member revenue. Second, its longtime leader is stepping down.
The annual report showed a 63% increase in member payments on-year to reach a total of $845 million between April 2018 and March 2019. In February 2019, Merlin's cumulative payouts surpassed more than $2 billion since the organization opened, just 18 months after it reached the $1 billion milestone.
More than 80% of Merlin's global membership said their overall business grew during 2018. Audio streaming was a noteworthy element in member performance. More than half (54%) of Merlin's members said digital income represented more than three-quarters of their overall business revenue, up from 39% of members in the previous year. Nearly half (49%) of respondents said audio streaming generated more than three-quarters of their digital income totals, compared with 37% of members in 2018.
Other highlights of the report included an all-time high optimism index, with 85% of respondents feeling positive about the future of their business. Video streaming held a static percentage of digital income. Finally, 15% of members saw China as the market with the greatest potential for digital consumption to grow. Merlin has secured non-exclusive partnerships with NetEase, Alibaba, and Tencent in China. Latin America also remains a region of interest and growth for members.
Aside from the annual report, Merlin announced a changing of the guard. CEO Charles Caldas is stepping down after more than 12 years at the helm of the group. He will exit at the end of 2019, closing a tenure that included Merlin's initial launch, global expansion, and major deals across the music industry.
"Having the chance to contribute to taking Merlin from a raw idea hatched by a few indie visionaries to the fast-growing global enterprise it is today has truly been a privilege," Caldas said. "What we have all achieved over the past 12 years is remarkable, and the revenues we are now generating were unthinkable back in 2007. This has easily been the most rewarding work of my life, and for that opportunity I thank our members, our board, and especially my incredible team for their support. I am extremely proud to have represented them and am confident that Merlin's dynamic, market-leading membership of true independents face a very bright future."
Merlin did not disclose its plans for a new CEO or any interim leadership when Caldas departs.