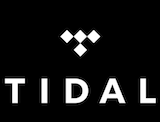 Mercedes-Benz is the latest car manufacturer to enter into a partnership with a music company. Starting in 2018, the company is offering one full year of free access to Tidal HiFi to customers who sign up as members of its Me in-car automation and entertainment service. This means access to Tidal's premium subscription music tier for one year in their vehicles, as well as on all other platforms where Tidal is available such as mobile and smart speakers.
"Thanks to the cooperation with Tidal, we are enhancing the Mercedes me lifestyle range with a unique entertainment experience," said Dr Jens Thiemer, vice president of marketing, Mercedes-Benz Cars. "Our customers can stream music and videos at home or on the go virtually unlimited. We also offer exclusive opportunities to contact artists or experience them live."
"Tidal is honored to partner with the world's premiere automobile manufacturer," added Lior Tibon, vice president of investments at Roc Nation, another Jay-Z property. "The joint mission of superior quality and excellence is a natural synergy between both brands. Mercedes customers value ingenuity and we're proud to share TIDAL's elevated music and entertainment experience with them."
The two businesses are also teaming up to host an exclusive concert in Frankfurt, Germany, at the Me Convention on September 15.