Spotify subsidiary Megaphone has launched a new data visualization aid for its podcast hosting clients: the Unique Listener Performance Tool. It's a graphic display for seeing downloads and other user behavior, and comparing the information across different time periods. Megaphone says it presents "elegant, real-time visibility into podcast impressions, downloads, and listener engagement."
We agree it looks elegant — see below — and seems to give at-a-glance comparisons to show growth or reduction of key metrics.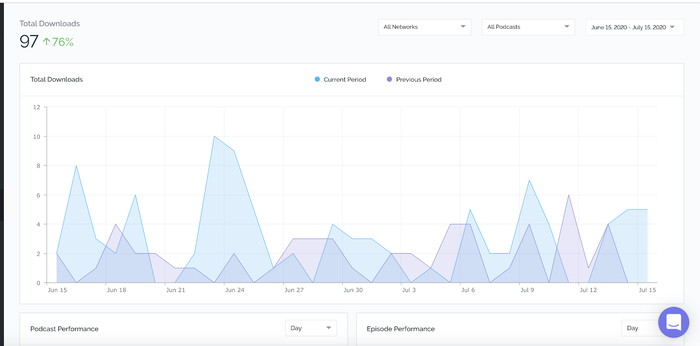 "The Unique Listener Performance tool counts among the most granular and comprehensive analytics offerings available to podcast publishers," said David Adams, VP of Product at Megaphone. "It represents a major advancement in the transformation of podcast publishing from a cottage industry into a thriving and scalable digital publishing channel."
The new visualization can be deployed to show information about individuals episodes, or the podcast as a whole in a given time period. "Publishers can now view impressions, downloads, and other important engagement metrics, such as reach, on a much more granular level, enabling them to optimize monetization strategies and better tailor content offerings for their audiences," Megaphone says.
.