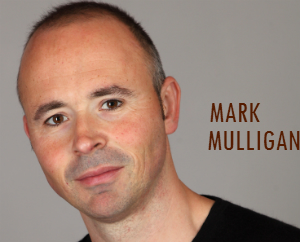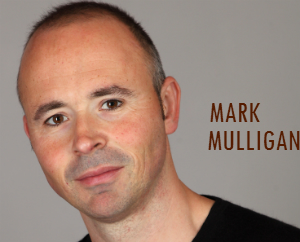 This column by RAIN guest contributor Mark Mulligan, founder of Midia Research, was originally published on his Music Industry Blog.
---
In streaming's earlier years, when doubts prevailed across the artist, songwriter and label communities, one of the arguments put forward by enthusiasts was that when streaming reached scale everything would make sense. When asked what 'scale' meant, the common reply was '100 million subscribers'. In December, the streaming market finally hit and passed that milestone, notching up 100.4 million subscribers by the stroke of midnight on the 31st December. It was an impressive end to an impressive year for streaming, but does it mark a change in the music industry, a fundamental change in the way in which streaming works for the music industry's numerous stakeholders?
Streaming Has Piqued Investors' Interest
The streaming market was always going to hit the 100 million subscriber mark sometime around now, but by closing out the year with the milestone it was ahead of schedule. This was not however entirely surprising as the previous 12 months had witnessed a succession of achievements and new records. Not least of which was the major labels registering a 10% growth in overall revenue in Q2, driven by a 52% increase in streaming revenue. This, coupled with Spotify and Apple's continual out doing of each other with subscriber growth figures, Spotify's impending IPO and Vevo's $500 million financing round, have triggered a level of interest in the music business from financial institutions not seen in well over a decade. The recorded music business looks like it might finally be starting the long, slow recovery from its generation-long recession.
Spotify Continues To Set The Pace
Spotify has consistently led the streaming charge and despite a continually changing competitive marketplace it has held determinedly onto pole position since it first acquired it. Even more impressively, it has also maintained market share. According to data from MIDiA's Music Streamer Tracker, in Q2 2015 Spotify's share of global music subscribers was 42%, H2 15 41%, H1 16 44%, H2 16 43%. Not bad for a service facing its fiercest competitor yet in Apple, a resurgent Deezer and an increasingly significant Amazon. Spotify closed out the year with around 43 million subscribers, Apple with around 21 million and Deezer with nearly 7 million. 2nd place is thus less than half the scale of 1st, while 3rd is a third of 2nd place. Meanwhile Apple and Spotify account for 64% of the entire subscriber base. It is a market with many players but only 2 standout global winners. Amazon could change that in 2017, largely because it is prioritising a different, more mainstream market (as long as it doesn't get too distracted by Echo-driven Music Unlimited success). Meanwhile YouTube has seen its music streaming market share decline, which means more higher paying audio streams, which means more income for rights holders and creators.
A Brave New World?
So far so good. But does 100 million represent a brave new world? In truth, there was never going to be a sudden step change but instead a steady but clear evolution. That much has indeed transpired. The music market now is a dramatically different one than that which existed 12 months ago when there were 67.5 million subscribers. Revenues are growing, artist and songwriter discontent is on the wane and label business models are changing. But 100 million subscribers does not by any means signify that the model is now fixed and set. Smaller and mid tier artists are still struggling to make streaming cents add up to their lost sales dollars, download sales are in freefall, many smaller indie labels are set to have a streaming-driven cash flow crisis, and subscriber growth, while very strong, is not exceptional. In fact, the global streaming subscriber base has been growing by the same amount for 18 months now: (16.5 million in H2 2016, 16.5 million in H1 2016 and 16.4 million in H2 2016). Also, for some context, video subscriptions passed the 100 million mark in the US alone in Q3 2016. And streaming music had a head start on that market.
At some stage, perhaps in 2017, we will see streaming in many markets hit the glass ceiling of demand that exists for the 9.99 price point. Additionally the streaming-driven download collapse and the impending CD collapses in Germany and Japan all mean that it would be unwise to expect recorded music revenues to register uninterrupted growth over the next 3 to 5 years. But growth will be the dominant narrative and streaming will be the leading voice. 100 million subscribers might not mean the world changes in an instant, but it does reflect a changing world.