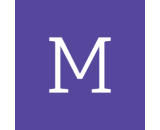 Magellan has released its September ranking of the top podcast advertisers. The month saw DraftKings make its debut on the list, with seven times the number of ads during the period than it ran in August. The fantasy sports operation ran host-read ads on 18 different shows highlighting its weekly cash prize program.
Geico took the top spot for the month, returning to the lead it last held in July. The blog post noted that a large portion of Geico's ad spots are from radio broadcasts that are repackaged as podcasts, including all the advertisements. Magellan said that removing those radio spots would have reduced Geico ads during the month by 59%. Even that big a cut would only drop the insurance brand to second place.
Here is the full list of top advertisers during September.
1. Geico
2. ZipRecruiter
3. BetterHelp
4. SimpliSafe
5. MyBookie
6. Indeed
7. Swarovski
8. Roman
9. Spotify
10. HelloFresh
11. Noom
12. ADT
13. TrueCar
14. Rocket Mortgage
15. DraftKings