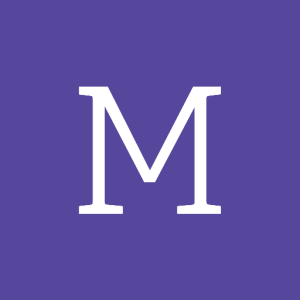 Podcast media planning platform Magellan AI is out with its monthly top 15 podcast advertisers, and the "Movers & Shakers" list of top increased spends. This edition is for the month of March. (See the lists HERE.)
Familiar podcast marketing brands in the top five advertisers include BetterHelp (online personal therapy), ZipRecuiter (job posting platform), and Simplisafe (home security). BetterHelp spent $3.8-million in March.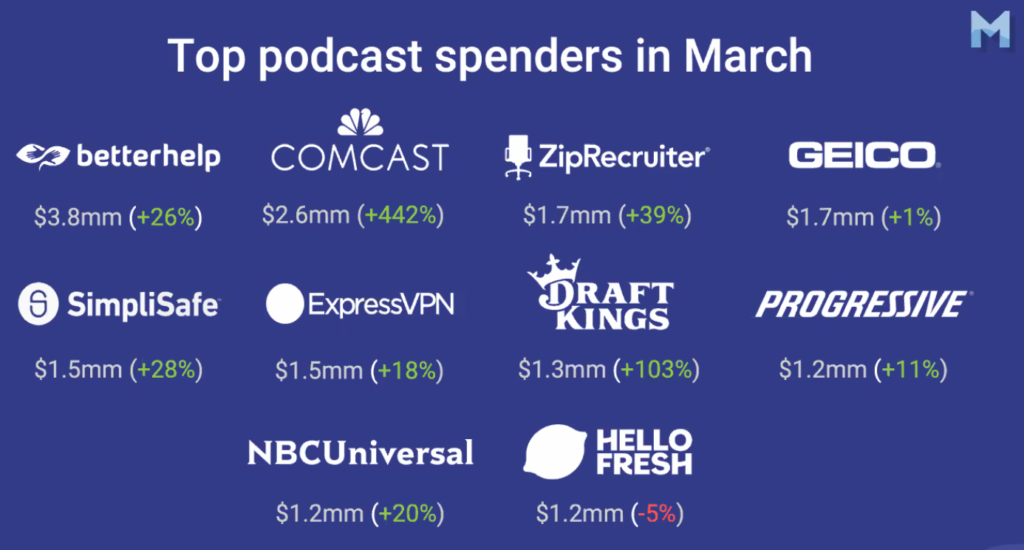 The Movers & Shakers list, which is sorted by overall spend and secondarily by percentage additional spend from the previous month, highlights FanDuel (fantasy sports). That company spent a little over a million, and lifted 367% from February. (in an online presentation Magellan CEO Cameron Hendrix speculated that FanDuel was leveraging the NCAA basketball tournament "March Madness" in its spend.)
The biggest month-over-month percentage move (excluding listed brands which did not advertise in February) is William Hill (online betting bookmaker) which spent $843,000 in podcasts during March, after a $1,000 spend in February.
Breaking away from a calendar event was Ana Luisa, a jewelry company, which placed $82,000 of host-read ads, mostly in the Society & Culture category, up from $17,000 in February — contrary to what we might expect in a Valentine's Day marketing opportunity. Magellan recorded ads which pushed a general awareness message paired with a unique-to-show promo code.