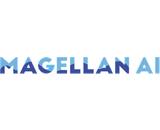 Magellan AI has released the October edition of the company's Top Movers and Shakers list, a monthly survey of podcast advertisers which have increased their month-over-month spend the most. October's top mover/shaker is Geely. Who? Magellan explains that Geely is the parent company of Volvo. Geely spent about $2.1-million in October, nearly a $2-million increase over September.
This monthly report is always fascinating to us, partly for its freshness — we see new leading entities each month. It is also interesting to note how dramatic the shift to podcasting. After Geely in this month's list comes Pentagon Federal Credit Union, which invested $900,000 new dollars into podcast marketing — a total of $1,312,000 after September's spend of $4,000.
The number 4 mover/shaker is Virginia529, a financial service company which helps families plan for college expenses, spent $367,000 in October … and zero in September. Seven other list entries represent companies which did no podcast advertising in September according to Magellan measurement.
Magellan's methodology scrapes and analyzes podcast advertising in the top 3,000 podcasts as ranked by Apple  Podcasts. Some estimation of spend is applied.
See the whole list HERE.
.