Team Whistle is a content creator and distributor — mainly video, where the company serves 4.2-billion monthly videos globally. Sports is a legacy vertical for the group, but not restrictively. The company has won numerous awards and has four offices in the U.S. and UK.
It's not easy to find any reference to podcasting on the company website, but Team Whistle landed on our radar with a study of podcast advertising efficacy when targeting Gen Z and Millennials. Called Ear to the Ground, the research aims to illustrate that podcasting is a rich marketing medium when targeting young consumers, "if done right."
What is right? Four takeaways are: Be funny, relatable, short, and unscripted. That recipe certainly aligns with the traditional podcast marketing cookbook, if not with the growth of pre-recorded and dynamically inserted commercials.
The study substantiates those conclusions, which are derived from surveying 460 13-34 individuals in september. Most of the report metrics is broken out to Gen Z (13-24 years old) and Millennial (25-34) results. The respondents provided clear-cut preferences for podcasts which convey a sense of authenticity. That authenticity is mainly expressed by an off-the-cuff, unscripted hosting style, but also by a continuation of those values in the advertising.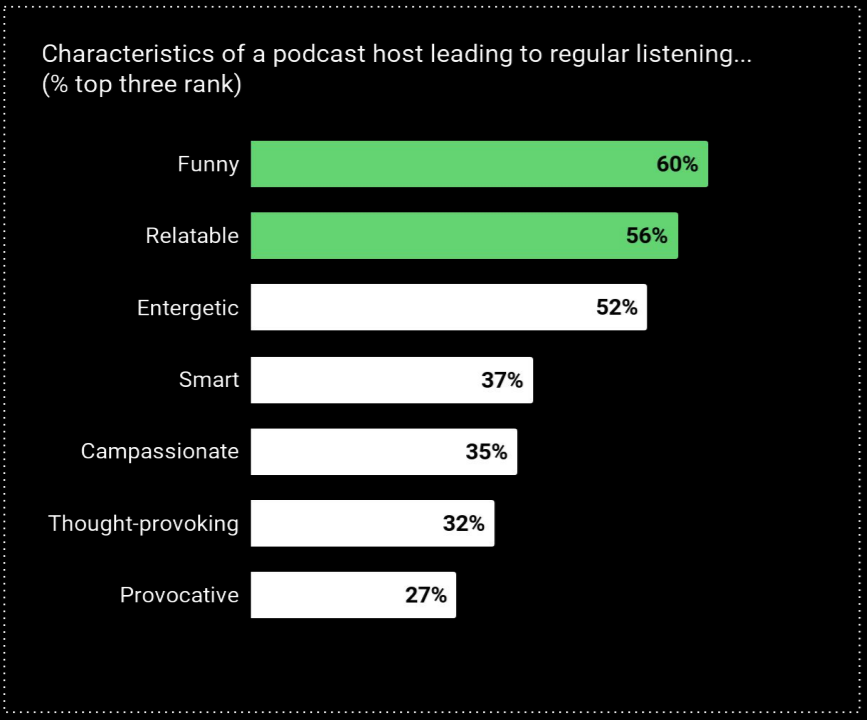 As part of this work, and a motivation for it, Team Whistle promotes a podcast network which it claims is "the first Gen Z + Millennial podcast network dedicated to helping young listeners feel heard." Some of them are in the Sports category, as fits the company specialty. Others, like Pod Appetit and HYPEGEEK lean in other directions.
The report is freely available HERE.
.