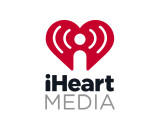 iHeartMedia has disclosed a trio of launch sponsors for the company's My Cultura podcast network, which seeks to amplify Latinx voices. The sponsoring brands are Coca-Cola, State Farm, and Walgreens. Walgreens appears on the May 2021 "Movers & Shakers" list of emergent podcast advertisers published by Magellan AI.
iHeart is also releasing details of four new My Cultura podcasts which will be dropped this month:
July 8
"Exactly Amara" — A weekly talk-show style podcast hosted by reality star, model and singer Amara La Negra alongside co-host Stevey Newnez. The pair will get personal on just about everything and will discuss dating, sex, relationships, social media, plastic surgery, body positivity and everything in between. In each episode, Amara will add her Spanglish sazón, getting raw and real with topics that hit close to home. Listen to the official trailer now here.
July 14
"Transportista" — This weekly limited-series podcast opens the door into a hidden world of drug trafficking and its ties to political power. Told from a North Carolina Federal Prison via a smuggled cell phone, the show explores the story of a now-incarcerated head of transportation for some of the world's most dangerous drug lords in Latin America. Brought to life in both English and Spanish, the podcast will shine a light on the life of a man who had access to the top cartels' women, wealth and supply chain, until it all came to a screeching halt. Buckle up, the plane is taking off and El Transportista is talking about it all. Listeners can hear the official trailer in English or Spanish.
July 20
"Life as a Gringo"– Hosted by The Breakfast Club and Z100's Dramos, this podcast shares the perspective and voices of American-born Latinos who live their lives existing in a gray area: those who are looked at as a gringo by their family in their native land while being constantly reminded that their house smelled different or their parents' music was "weird" by people they grew up with in the states. This is life as heard from the voice of a "gringo". New episodes will post every Tuesday and Thursday.
July 27
"Essential Voices with Wilmer Valderrama" – Hosted by actor, producer and activist Wilmer Valderrama(NCIS, That '70s Show), this weekly podcast will share intimate conversations with people on the frontlines of food service, transportation, child-care and other systems where workers' voices are often overlooked. While COVID-19 introduced many people to the phrase "essential workers," this group of people existed far before the pandemic and will continue to play a vital role in society long after it's over. The show seeks to illustrate the invisible connections between all of us and point us toward strategies for meaningful change.
iHeartMedia promises "a steady stream of new podcasts" to launch each month this year.
.