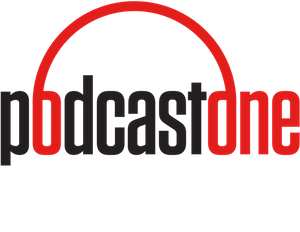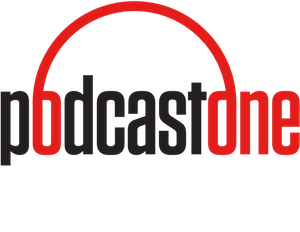 PodcastOne, an acquired unit of LiveXLive Media, is grabbing attention this week with two developments: a new content partnership, and a new self-serve podcast hosting platform.
A Content Alliance
The partnership is with NYC-based multi-platform media company Empire Media Group (EMG). The two companies have signed a multi-year agreement to produce new podcasts.
Fourteen shows are planned as the venture launches, and this inaugural slate will expand EMG's podcast unit, Audiology. PodcastOne already has a robust catalog, and presumably will handle distribution, sales, and hosting (see the second announcement below).
Four of the planned shows are fleshed out enough to be described in PodcastOne's press release:
The Firm: Blood, Lies & Royal Succession, a multi-part historical non-scripted drama that will take listeners behind the British royal family's gilded gates and imposing palace façades into the very heart of the most famous family, The House of 

Windsor

, to expose the scandals and dramas in the richest bloodlines in the world.
A second investigative podcast will focus on the Church of Scientology. Evoking the drama and tension of a true crime thriller, this unprecedented and extensive new 12-part limited series audio investigation will break new ground on the controversial religion and the whereabouts of its high priestess, who vanished 14 years ago, will be hosted and reported by famed investigator 

Tony Ortega

.
My Favorite Scandal, a weekly series where nothing is NSFW when you work at one of the nation's leading tabloid magazines. Over decades covering the scandals and sins of the A-list, this crew has seen it all – and written about it. But so often, the most fascinating stories never made it to the printed page. Like that time when one of us hopped on stage at a 

West Virginia

 strip club to get the story of a celebrity's secret surrogate. Or, that time when 

Charlie Sheen

 peed in a cup for a drug test on film. (For tabloid journos, that's #winning.) Now, for the first time, hear the true stories behind some of the world's biggest scandals – stories even more jaw-dropping than those scandals themselves – as the tabloid world's most famous and feared veterans finally tell all.
In You're Fired, a weekly series, find out what really happens when the axe falls in the media, 

Hollywood

, politics, television, or off-stage? Some of the biggest names in America reveal the remarkable true tales of how they discovered they were getting the heave-ho, when the guillotine dropped, how they took the news and how they bounced back.
Self-serve Hosting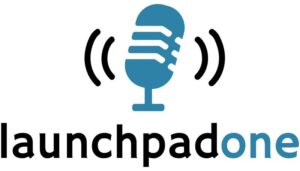 In other PodcastOne news, the firm has launched the global debut of a new hosting platform, called LaunchpadOne. this seems to be a rebrand and relaunch of a previous hosting venture called LaunchpadDM (DM = Digital Media), which started rolling in mid-2019. (RAIN coverage HERE.)
The company describes the service as "a 360 podcasting ecosystem." At launch the revised platform is hosting 1,000 podcasts. "The platform's robust technology, promotion and monetization opportunities will allow podcast creators to leverage unique opportunities from PodcastOne, such as the ability to accumulate new listeners, get discovered, and collaborate with the established podcast network," the launch promotion says.
LaunchpadOne's model has a key feature carried over from the original hosting venture: It's free, and the zero-cost hosting is accomplished in exchange for inserting two ads in each podcast's episode. So, PodcastOne monetizes the entire hosting platform for its own financials, and creators get free hosting with no limits on number of shows or bandwidth — constraints which typically result in tiered pricing at other hosts. (The platform also enables podcasters to sell their own ads and insert them — creators get to keep that money.)
Planned "coming soon" features include paid subscription setup (as the industry continues leaning in that direction), video podcasting and streaming, and audio editing tools.
.