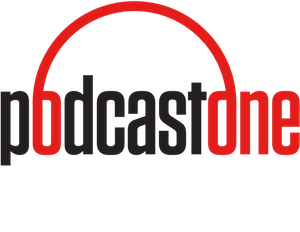 PodcastOne announced that it is adding a hosting option to its available services for podcasters. The company will offer hosting through its new Launchpad Digital Media, or LaunchpadDM, brand. It's an open platform available to any podcaster. PodcastOne appears to be taking a distinct approach to its LaunchpadDM business model, where unlimited hosting will always be available to show creators for free and without any type of subscription.
Instead of charging podcasters for hosting, LaunchpadDM will dynamically insert pre-roll and mid-roll spots into shows. The advertising will never amount to more than two total minutes per episode. Podcasters will keep revenue from any direct ad sales they make for their shows.
Members of the LaunchpadDM platform will have access to analytics around their audiences, including geographic, device, and listening stats. The service will also function as a discovery platform, with promotional options available to the shows that participate. Podcasts that amass large followings through LaunchpadDM may be offered spots as official PodcastOne partners, which grants additional resources.
"As the leading ad-supported podcast network, we are embracing the over 700,000 podcasts out there, and are here to support the long-term growth of independent podcasters," PodcastOne CEO Peter Morris said. "Launchpad is everything a podcaster wants in a hosting platform, and we can't wait to disrupt the current model."
PodcastOne laid out the LaunchpadDM features:
Unlimited hosting, free of charge, regardless of bandwidth use
There are no subscription plans and no commitments of any kind because everything is included free
Access to all analytics, including listenership, geographic and device data, and more
Ownership of everything related to the podcast, including subscribers
Podcasters have complete control over distribution on every single platform (Apple, Spotify, etc.), and own that direct relationship with the distribution platform
Creators keep all revenue from ads they sell direct into their podcast
LaunchpadDM is also a discovery platform, where Launchpad-hosted podcasts will be available for listeners
LaunchpadDM is the only platform from a major network, which will provide promotion for the listening platform across its 300+ programs