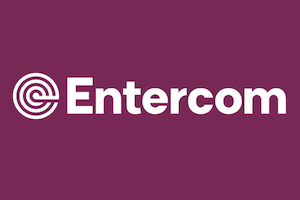 Entercom, the second-largest commercial radio group in the U.S., announced in an earnings call this morning two investments which dramatically deepen its commitment, inventory, and reach in podcasting. It is acquiring two podcast businesses: Cadence13 and Pineapple Street Media.
Entercom has officially acquired Pineapple Street Media, an independent podcast producer launched in 2016 by Longform.com cofounder Max Linsky and former BuzzFeed director of audio Jenna Weiss-Berman. Following the purchase, the business will be renamed as Pineapple Street Studios and will be a division of Radio.com. It will continue to produce its popular shows, and its cofounders will join Entercom as co-heads of Pineapple Street Studios.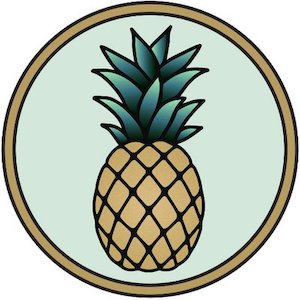 Pineapple Street Media's existing portfolio includes several noteworthy shows and partners from across the podcast industry. It made The Clearing with Gimlet Media, The Chernobyl Podcast for HBO, and Still Processing for The New York Times. Other podcasts on its roster include Root of Evil, Missing Richard Simmons, and Never Before with Janet Mock.
It has also reached an agreement in principle to fully acquire podcast creation and distribution company Cadence13. Cadence13 will keep its existing name and will also become a unit of Entercom-owned RADIO.COM, where it will offer a full slate of services for audio creators such as audience development, production, and monetization.
Cadence13 has more than 100 podcasts in its portfolio of originals and existing show partnerships. It recently noted that five shows from its network were highlighted in Apple's Top 10 Podcasts for 2019 list. The company's most recent original show is an exploration of white-collar crime Gangster Capitalism. It also works with Crooked Media's Pod Save America, Pushkin Industries' Revisionist History, and theSkimm's Skimm This.

Entercom already owned nearly half of Cadence13, acquiring a 45% stake back in 2017 when the company was known as DGital Media. Several current executives will remain with Cadence13 once Entercom assumes full ownership. CEO Spencer Brown will be head of the division, Chief Content Officer Chris Corcoran will remain in charge of content, and President John Murphy will have a post on the leadership team. Cadence13 will keep collaborating with its current podcast partners, as well as expanding its client roster through Entercom's connections.
Entercom said that both deals would secure it honors as one of the top three podcasters in the United States. Its existing portfolio plus those of Pineapple Street Media and Cadence13 generated more than 150 downloads per month during the second quarter of 2019. For context, Podtrac's top publisher in July was NPR, which had 141 million unique streams and downloads. None of the three companies in today's news — Entercom, Cadence13, Pineapple Street Media — appear in Podtrac's monthly ranking, and we don't know whether they are or will be Podtrac clients.
Entercom paid $18 million for Pineapple Street Media, but did not disclose how much it will cost to buy up the remaining shares of Cadence13 it does not already own. Some reports unofficially pin the Cadence13 valuation at $50-million.