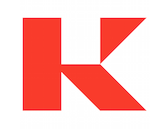 Kobalt Music Group CEO Willard Ahdritz is stepping down from the company. He will assume the post of chairman for the business, and Laurent Hubert will take over as the top executive.
"When you're running a global company of 750 people in 14 offices, sitting in back-to-back meetings, your agenda is always full," Ahdritz said. "I'm very pleased that we are taking this step; I know Kobalt and our clients will be better for it. Laurent is an excellent executive. I'm really looking forward to continuing our partnership together and driving Kobalt into the next phase of the company."
"Before I joined Kobalt, I competed with [it]," Hubert said. "I saw how Kobalt was unique, with such steadiness in its mission: not just to do a better job for creators but to improve the entire [music industry] ecosystem. I believed in that mission, which we will continue. Together, our job is to amplify Kobalt's mission and make sure we are as effective as we can be in our respective new roles. Willard and the team has created the most trusted brand in the business."
Kobalt has several music operations under its umbrella. It operates publishing and rights companies, recorded music services firm AWAL, global digital collection society AMRA, and an investment fund. Ahdritz will remain the chief investment officer at Kobalt Capital with his transition to chairman.