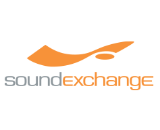 SoundExchange released its statistics from the final quarter of 2019. The organization distributed $218.8 million during the period for a total of $908.2 million during the whole year.
The result for all of 2019 was down 4.7% from SoundExchange's 2018 distributions. It had a boost of $150 million in 2018 distributions thanks to a settlement with Sirius XM.
The number of payees in the fourth quarter reached 37,035, up from 34,048 in the last quarter of 2018. The period also included 7,903 registrations.