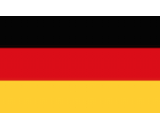 A group of performers in Germany is staging a legal case to get a larger share of money in the streaming economy from record labels. Fourteen managers and lawyers representing some of the nation's most notable stars have written to the heads of multiple labels. They questioned if the current basis for setting streaming payments is "legally compliant" and presented an "urgent and fundamental need" to review the methodology that underpins historical contracts with the major labels. In the missive, the artists' representatives called on record companies to join them for a meeting to discuss the demands next month.
Germany has long been a holdout market that continued to favor CD listening. But the country's preferences have been shifting. Listeners generated 107 billion audio streams in 2019 and streaming was responsible for more than half of the nation's total recorded music revenue during the first half.
The situation is still unfolding, with few specifics disclosed. Music Business Worldwide broke the initial story on Friday, and German publication Frankfurter Allgemeine Zeitung published some additional insights.
A representative from BMG released a statement to MWB in response to the artists' move. "We strongly welcome this attempt to highlight some of the inequities of the traditional record deal…We do not find it justifiable in a world in which record companies no longer have the costs of pressing, handling and delivering physical product for them to try to hold on to the lion's share of streaming revenues. The world has changed. It is time for record companies to change too."
Warner Music Group said it would not attend a meeting over antitrust concerns, but said it was engaged in "bilateral talks" on the subject. Neither Sony nor Universal have made public responses.