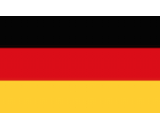 Streaming continues to grow in popularity in Germany. According to BVMI and GfK Entertainment, German listeners generated 107 billion audio streams in 2019. That figure is up from 79.5 billion audio streams in 2018 and 56.4 billion in 2017. It includes both subscriber and ad-supported streams.
"Over a hundred billion audio streams in Germany in 2019 – this is not just a milestone, you can also see the continued considerable dynamism in this area and thus the acceptance among music fans: Within just two years, since 2017, the music streams have almost doubled," said BVMI CEO Dr. Florian Drücke. "Streaming continues to expand its position, but at the same time the other usage formats remain relevant, the offer of our members continues to range from vinyl to the cloud."
The first half of 2019 saw 7.9% growth for Germany's music industry. BVMI found that audio streaming revenue in that period rose 27.7% and was responsible for more than half of the total industry revenue.