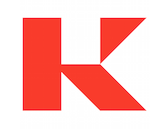 New York rights management company Kobalt has signed a music licensing deal in China with NetEase Cloud Music. This arrangement will see the Chinese music and video streaming service take responsibility for licensing and distributing the Kobalt catalog and for the catalog of its AWAL recorded music operation. The deal covers more than 600,000 songs and recordings.
NetEase Cloud Music will exclusively sub-license the music to other digital platforms in China. Finally, the deal will see NetEase working with Kobalt's global collection society AMRA to offer clients services in digital processing and reporting. AMRA launched in June 2015 to offer mechanical and performance rights services.
"As we continue on our journey to help bring the music industry into the digital age, monetizing the huge Chinese music market has always been a priority for us," Kobalt Founder and CEO Willard Ahdritz said. "This partnership reinforces not only our commitment but also creates a world of new collaborative opportunities for our artists and songwriters."
Kobalt's new partnership marks a distinct strategy in China compared with other western music companies. The three major labels have all inked deals with Tencent, the Chinese conglomerate that controls the majority of the local music market. However, Tencent's potential IPO for its music branch could lead to deeper changes in the market.