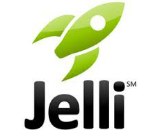 Programmatic technology company Jelli announced an expansion for its offices. It has opened two new offices, one in New York City and one in Boise, Idaho. The NYC outpost opened in April and will be Jelli's direct sales office servicing major agencies. Jelli hired streaming advertising veteran Eric Ronning, to run operations there as its new vice president of strategic accounts. The Boise office will emphasize customer support and success.
The expansion is supported by a 266% growth rate in platform spend for Jelli in the past year, reaching $62 million on a run-rate basis. The company said it now has more than 355 total advertisers.
Jelli powers the Katz Expressway programmatic buying platform. The radio inventory from Cumulus/Westwood One most recently joined that service.